OTP-traffic services
FLASH CALL
Flash Call service is an alternative to SMS One-Time Password (OTP) for user verification.
Instead of an SMS, the user receives a call from a phone number, where the last 4 digits of the number are the authorization code. Flash Call will help users to quickly and affordably verify passwords or contact information, improving the customer experience.
Savings: Flash Call is 5 times cheaper than SMS
Speed: Flash Call arrives within 10 seconds after request
Versatility: Flash Calls are received by subscribers all over the world, regardless of the operator
Flexibility: You have the ability to customize the interval and lifetime of Flash Calls
What can be used for:
Logs in by phone number
Submits profile for approval
Accesses Wi-Fi network
Connects loyalty program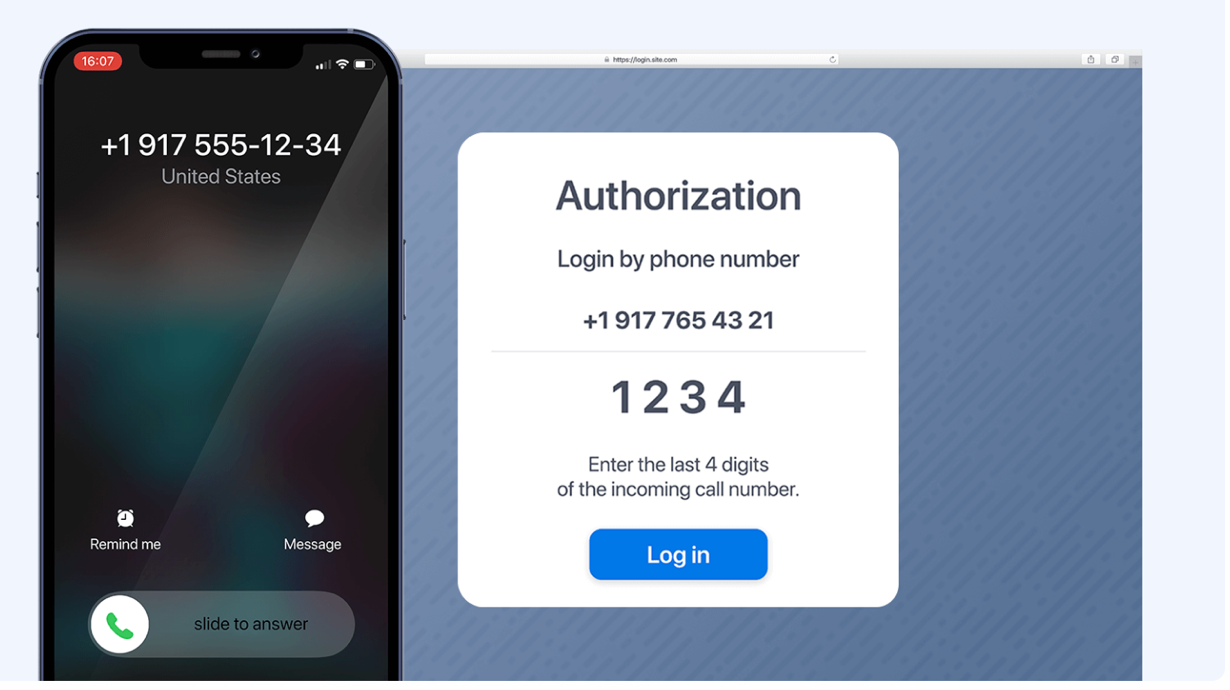 VOICE PASSWORD
Voice Message service is an alternative to Flash Call for user verification or send to user audio message (e.g., voice captcha, text password or other info message as you need). The message to the subscriber is dictated by our robotic service in accordance with your text.
What can be used for:
Confirmation of phone numbers in applications and when creating accounts
Backup confirmation system (if SMS does not reach the subscriber)
Recognition of the answering machine response (if an answering machine is installed on the subscriber's number, the playback of the voice file will not start)
CALL CENTERS SERVICES
Generation of a voice message from your text (a voice generator is used)
Creation of a call using your own wav file (speaker's voice)
Creation of an IVR menu (reaction to button presses). It is possible to record several voice files for different versions of the script.
Voice acting with several voices and with different intonation (voice generator is used)
Programming repeated calls if you haven't picked up the phone (for example, you can call back again after 10 minutes)
The "callback" function (using the selected button, you can inform the operator that the client is waiting for a call a little later)
The "connection with the manager" function (connects to the specified call center number online)
Statistics collection (subscriber responses and listening time)
Recognition of the answering machine response (if an answering machine is installed on the subscriber's number, the playback of the voice file will not start)